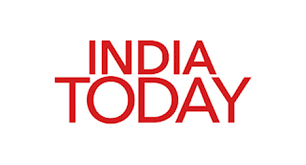 More than 100 arrests, seizure of weapons, a state on high alert – a lot has happened in the 48 hours since Khalistani radical Amritpal Singh evaded the Punjab Police and went on the run. Here's a quick recap of the hunt for Amritpal Singh.
A massive search operation to nab Khalistani radical Amritpal Singh entered the third day on Monday as Punjab Police continued its crackdown against separatist pressure group Waris Punjab De.
Amritpal Singh, the self-styled chief of Waris Punjab De, has been declared a fugitive after he gave cops the slip on Saturday following an intense car chase through Jalandhar district.
Security has been heightened across the state and at the borders with Himachal Pradesh to apprehend Amritpal Singh and his close aides. In its manhunt for the separatist leader, Punjab Police has so far arrested as many as 134 of his supporters.
"It is a game of 'chor' (thief) and 'sipahi' (police). Sometimes, they (culprits) manage to escape. But we will soon arrest him (Amritpal)," said Jalandhar Police Commissioner Kuldeep Singh Chahal.
Here's a quick recap of all that's happened in the hunt for Amritpal Singh:
The crackdown on Amritpal Singh began on Saturday and came a day ahead of the start of his 'Khalsa Wahir' — a religious procession — from Muktsar district.

In videos shared on social media, Amritpal supporters' claimed that policemen were chasing them. In another video, Amritpal was seen sitting in a vehicle and one of his aides could be heard saying policemen were after 'Bhai saab' (Amritpal).

Sources said Amritpal and his supporters were moving in four vehicles. The police had laid a trap but Amritpal and his aides used an alternate link road towards Jalandhar. Cops chased him in nearly four dozen vehicles.
After a 20 to 25 km cop chase, Amritpal's convoy managed to evade the police dragnet. "He (his vehicle) was at the front and naturally, he was having an advantage and there were narrow streets and somehow, he managed to escape by changing his vehicle," said Commissioner Kuldeep Singh Chahal.

Amritpal is believed to have boarded another vehicle and knowingly left his mobile phone in his car in an attempt to confuse the police as the cops might have traced his location, sources said.

Daljit Singh Kalsi, rumoured to be a key advisor to Amritpal, and three others were arrested on Saturday and flown to BJP-ruled Assam from Punjab on a "special flight" the next day. They are being kept at the Dibrugarh Central Jail.

As the manhunt for Amritpal intensified, Punjab Police on Saturday arrested 78 people associated with Waris Punjab De on charges of spreading communal tension in the state; 34 more were held on Sunday. Nine firearms have also been seized, police said.
On Sunday, police came across an abandoned car, suspected to be part of Singh's convoy, in Jalandhar. A rifle, 57 live cartridges, a sword, a walkie-talkie, and a registration number plate were recovered from the vehicle.

An FIR has been lodged against Amritpal Singh and his supporters for breaking through a police checkpoint and another related to the recovery of a firearm in the vehicle found in a Jalandhar village.

Police said Monday that Amritpal's uncle Harjit Singh and driver Harpreet Singh have surrendered near a gurdwara in the Mehatpur area of Jalandhar. According to reports, Harjit Singh was in the same vehicle as his nephew, which was later found abandoned. The manhunt for Amritpal continues, police said.
Meanwhile, Punjab remains on high alert. Security forces took out flag marches at several places including Ferozepur, Bathinda, Rupnagar, Faridkot, Batala, Fazilka, Hoshiarpur, Gurdaspur, Moga and Jalandhar in a show of strength. Prohibitory orders are in force in Chandigarh and other parts of the state, while internet has been snapped till Monday noon.

Security has also been tightened at Amritpal's native village Jallupur Khera in Amritsar, where his father Tarsem Singh said his son may have already been detained by police. The Punjab and Haryana High Court has asked the state government to respond to a habeas corpus petition claiming that the preacher is already in illegal police custody and should be released.
(With PTI inputs)
Also Read With arms case Centre gears up for terror crackdown on Khalistani Leader