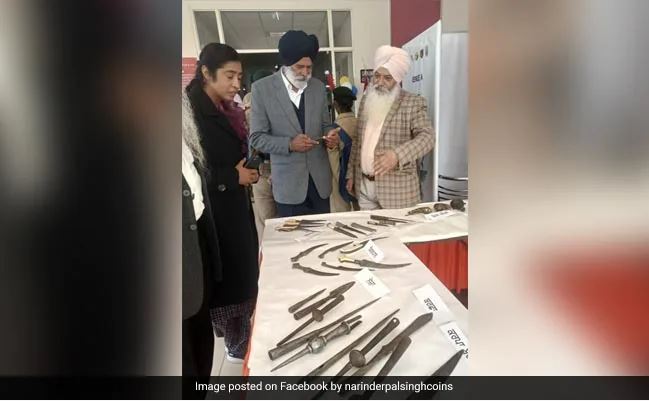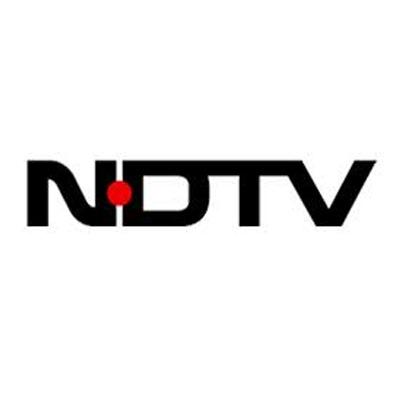 Narinder Pal Singh's deep passion drove him to collect more than 80,000 coins belonging to several rulers since 600 BC including medieval, Mughal and British periods.
A 52-year-old man from Punjab possesses a rare collection of more than 80,000 coins belonging to several rulers going back to 600 BC, handwritten manuscripts, and ancient weapons which he has collected over the years.
Narinder Pal Singh, a mechanical engineer, spent his fortune on collecting the rare artifacts for more than 35 years. With passion for collecting rare coins, Sikh relics and arms and armour, he is no ordinary collector.
"I started collecting coins and stamps when I was 14-year-old. It became my hobby. My grandfather gave me some coins from the British India period. But gradually my curiosity level in collecting more coins increased and it turned into a passion," said Singh.
Singh's deep passion drove him to collect more than 80,000 coins belonging to several rulers since 600 BC including medieval, Mughal and British periods.
But he has a keen interest in collecting coins during the Sikh-rule.
"During collection of coins, I found that unlike during ancient times, medieval, Mughal and British periods, coins issued during Sikh rule starting from Sikh 'misls' (1765 till 1799) till Maharaja Ranjit Singh (1801 till 1839) did not have names of rulers." "The coins were released only in the names of Guru Nanak Dev and Guru Gobind Singh and they had the mention of 'Akal Sahai'. They were called 'Nanakshahi' and 'Gobindshahi' coins," said Singh.
However, he did find two coins in the name of Maharaja Sher Singh and Maharaja Duleep Singh who ruled between 1839 to 1849.
Singh said his collection includes coins from mints in Amritsar, Lahore, Multan, Peshawar, Kashmir, Dera Ghazi Khan and Anandgarh, during the Sikh rule period.
The coins had mention of 'zarab' (Persian word and it means mint) along with the name of the captured area, showing at which mint the coin was made.
Singh's collection also included copper and silver coins during the rulers of Patiala, Nabha, Kaithal, Faridkot and Jind.
Singh, who is the general secretary of the National Numismatic Society, said he purchased rare coins through online auctions and sometimes bought them at twice and thrice the prices from jewellers who got them from elderly villagers for extracting silver and even scrap dealers.
Not only rare coins, the Ludhiana man also collected handwritten manuscripts written in Gurmukhi language.
He said he has manuscripts of 'Adhyatam Parkash Granth', 'Panj Granthi' and 'Dasam Baani Das Granthi' written in Gurmukhi.
Besides, 'Bhagavad Gita', 'Ramayana' and 'Hanuman Natak' written in Gurmukhi script are also part of his collection.
Rice paper has been used in these 'granths', he adds.
Singh also possesses a wide range of weapons including swords, daggers, Katars and arrows which were at the time of Mughal period.
He also has arrow-heads used during the time of tenth Sikh Guru Gobind Singh.
"Through my collection of coins, weapons and manuscripts, I want the coming generation to know about our rich Sikh heritage," he says.
Asked how much money he has spent on procuring his collections, Singh said, "I have invested all of my earnings and even sold my properties for these antique items." His only dream is to have a state-of-the-art museum in which he can display and properly preserve his collections.
"I do not have much space at my home to keep these collections. I want a museum for this," he said.
Post a commentSingh has so far held 237 exhibitions at various schools, colleges, gurdwaras, universities and other places, displaying his rare collections. Many political leaders have lauded his efforts at his exhibitions. PTI CHS VSD FZH FZH