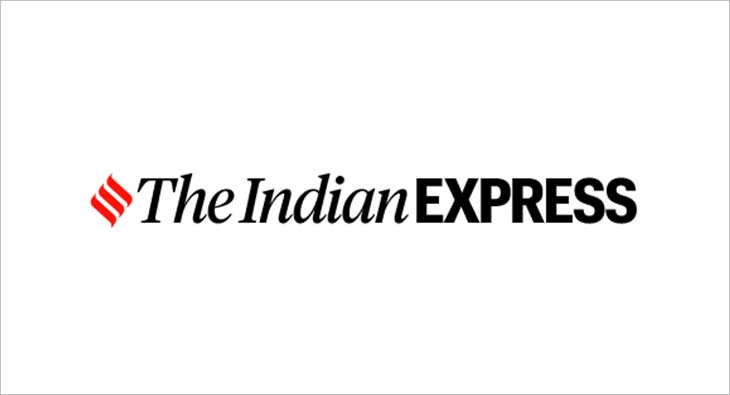 The government has taken some revolutionary steps to help farming sector, encourage diversification and save underground water.
AS AAP completes one year of its government in Punjab on Thursday, it has several people-centric decisions to showcase, having rolled out several major pre poll promises in the first year of the government. The biggest decision of the Mann government has been to roll out 300 units of free power to the residents of the state. The subsidy has benefitted over 90 per cent residents of the state. However, the subsidy has been bleeding the state exchequer with power subsidy bill alone crossing Rs 20,000 crore. The bill of domestic sector subsidy is Rs 7780 crore. Free power to farmers ahas cost the state Rs 7294 crore.
Soon after taking over the reins of the state, Mann had announced 25,000 jobs for youth in Punjab government in his first Cabinet meeting. As many as 26,797 jobs have been given, the government claimed in its Budget passed by Vidhan Sabha recently.
Against the initial target of establishing 117 Aam Aadmi Clinics, the Government has already established 504 Aam Aadmi Clinics. Another 142 clinics are in the pipeline and are expected to be operational in next few days. In these clinics, 80 drugs and 41 diagnostic tests are being provided free of cost and so far, more than 10.50 lakh patients have availed OPD facilities, and 1 lakh lab tests have been conducted in these clinics.
The government has 117 schools have been identified for upgrading them as Schools of Eminence. Of these schools, work for up-gradation on pilot basis has already started at four schools of district Amritsar.
He had also announced regularisation of services of 35,000 contractual employees. To circumvent the Supreme Court judgement, the government has decided to treat these employees as a separate cadre. The process of regularising has started from the education department. This was a long pending demand the employees. Previous SAD-BJP and Congress government shad also tried to fulfil it but the SC direction was coming in the way. Now, the government has been able to find a way.
CM's 24×7 anti-corruption helpline on the occasion of martyrdom day of Bhagat Singh last year was also announced. The residents have been asked to inform on the helping if they come across any official seeking bribe. The helpline was well received.
In another decision, the state government has done away with multiple pensions for the legislators. Several legislators were taking more than Rs 3 lakh pension per month. This was a major issue in the state. After taking the reins of the state, the CM had stated that the legislators would now get only one pension. For enforcing this rule, the government had amended Clause 3(1) of 'The Punjab State Legislature Members (Pension and Medical Facilities Regulation) Act, 1977'. The legislators in Punjab get a basic pension of Rs 15,000 per month. On this they get 50 per cent go DP (A merger of DA and basic pension effected on April 1, 2004), and a DA of 234 per cent. Similarly, for every supplementary term, they get Rs 10,000 basic pension, and DP and DA. The DA of 234 per cent was however not enhanced after December 31, 2016 onwards as Congress government led by Amarinder Singh had also decided not to enhance it further. However, when an ex-MLA will attain the age of 65, 75 and 80, he/she shall, respectively, be entitled to an increase of 5 per cent, 10 per cent and 15 per cent of the basic pension, admissible to him/her at the attainment of such age. The move would save Rs 100 crore to the exchequer annually.
The government also implemented University Grant Commission's (UGC) pay scale as per seventh pay commission to the teachers of the Universities, Government Colleges and Government Aided Private Colleges even as the Chief Minister made the announcement about the decision on Monday. Their pay scales have been revised with effect from January 15, 2016, to be implemented from October 1, 2022. This decision will benefit all the Teachers and other employees working in the equivalent cadre in state Universities (including Panjab University), Government Colleges and Government Aided Private Colleges.
The government has claimed 9053 acres of panchayat land has been freed from ileagal encroachments including prime land near Mohali and other cities. The Rural Development Department has so far located 7000 acres of panchayat land, the owner of which is the panchayat department, but this land was not known for many years.
The government also doubled ex-gratia to martyrs from Rs 50 lakh to Rs 1 crore and also announced a government job to the next of kin of martyrs.
While state's finances and mounting debt of Rs 3.47 lakh crore remains a huge challenge for the government, state's excise policy has generated Rs 8896.95 crore this fiscal. It fell short of the target of Rs 9647.87 crore but the receipts are better this year compared to last fiscal when it was Rs 6157.28 crore. This has lent a ray of hope to the cash starved state.
The government has also taken some revolutionary steps to help farming sector, encourage diversification and save underground water. It offered Rs 1500 per acre to farmers for sowing paddy through Direct Sowing of Rice (DSR) and saving underground water. The government also announced MSP on Moong, as a step towards diversification. The government set up a fund for Moong and 15,737 farmers were given Rs 61.85 crore. The government claimed that about 1.29 lakh acres of moong dal was sown this year which was double the area sown last year.