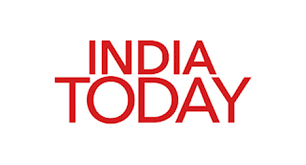 Khalistani separatist Amritpal Singh used de-addiction centres to recruit youths to carry out suicide attacks in Punjab, a dossier by intelligence agencies said.
Khalistani separatist Amritpal Singh, who is on the run since the Punjab Police launched a massive manhunt for Waris Punjab De members in the state, used rehab centres to recruit "human bombs", a report said.
A dossier by intelligence agencies suggested that Waris Punjab De chief Amritpal Singh was using drug de-addiction centres and a gurdwara for stockpiling weapons and preparing youths to carry out suicide attacks, PTI reported.
The dossier claimed that Singh, who returned from Dubai last year allegedly at the behest of Pakistan's ISI and Khalistan sympathisers residing overseas, was mainly engaged in brainwashing youths to become "khadkoos" or human bombs.
The youths who were admitted to the de-addiction centres used to be indoctrinated and pushed towards the "gun culture". They were being brainwashed to choose the path of slain terrorist Dilawar Singh, who acted as a human bomb and killed former Punjab chief minister Beant Singh, the report said.