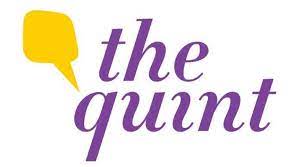 AAP seems to be prioritising its national ambitions over popular sentiments in Punjab.
Punjab chief minister Bhagwant Mann has faced flak over two issues in the past one week – his stand on the Chandigarh dispute with Haryana and the appointment of Punjab Rajya Sabha MP and former Delhi MLA Raghav Chadha as the head of an advisory council.
In both issues, the narrative put forward by Mann's critics is that he is a chief minister who is being remote-controlled by the Aam Aadmi Party leadership in Delhi.
Meanwhile, Mann did get some praise for giving in to protesters and scrapping the textile park project that had been sanctioned by Captain Amarinder Singh's regime at the Mattewara forest near Ludhiana.
However, this was overshadowed by the war of words over the other two developments. Let's first look at both these instances and then examine what we believe are three reasons for AAP's woes in Punjab.
Raghav Chadha's Appointment
On Monday 11 July, the Punjab government appointed Rajya Sabha MP Raghav Chadha as the chairperson of a temporary advisory committee to guide the government on "matters of public importance."
This drew sharp criticism from the Opposition. Leader of Opposition Partap Singh Bajwa compared Chadha to the British Resident imposed on Punjab by colonial rulers. He tweeted calling Bhagwant Mann a "showpiece CM," Chadha the "working CM," and AAP convenor Arvind Kejriwal the "super CM" of Punjab.
Punjab Congress chief Amarinder Singh Raja Warring said that Chadha's appointment is equal to making him the CM. "This isn't the change Punjab voted for," he said. Warring's party colleague and Jalandhar Cantonment MLA Pargat Singh called Chadha the new "subedar of Punjab."
Congress MLA Sukhpal Singh Khaira, who was earlier with AAP, accused Mann of "clipping the wings of Punjab" and "insulting" his own Cabinet ministers.
Meanwhile, Punjab ministers like Harpal Cheema and Aman Arora put out tweets praising Chadha and hailing his appointment.
Bhagwant Mann's Mistake on Chandigarh
The row over Chadha's appointment came a few days after Bhagwant Mann found himself in trouble over a tweet he put out reacting to the Narendra Modi government's decision to allot land in Chandigarh to Haryana for the construction of a new state Assembly.
Mann tweeted that even Punjab should be allotted land in Chandigarh for the same purpose
Opposition parties as well as independent observers said that Mann's tweet amounted to giving up Punjab's claim over the entire territory of Chandigarh.
Punjab has consistently claimed that Chandigarh was initially supposed to be the capital of Haryana only for a few years and it was supposed to be handed over entirely to Punjab.
Partap Bajwa accused Mann of "ensuring the permanent loss of Chandigarh."
"It seems the CM has outsourced his twitter account to Delhi, as those drafting his tweets seem to be alien to understanding the position of Punjab on Chandigarh," he said.
Shiromani Akali Dal (Badal) president Sukhbir Singh Badal demanded that Mann withdraw his statement and hinted that his party could launch an agitation if he doesn't.
However, unlike on Chadha's appointment, Mann received very little support from his own Cabinet colleagues on his stand on Chandigarh.
Sources in the Punjab government say that the Cabinet was entirely in the dark around Mann's stand on Chandigarh.
"This cannot be the stand of AAP's Punjab unit. It may be coming from the central leadership," an AAP functionary in Punjab disclosed.
Of course, this is not to say that AAP is unique in its betrayal of Punjab's claims on Chandigarh. Congress has been in power at the Centre and the Badals have also been allies in several national regimes, but neither of them fulfilled the promise of transferring Chandigarh to Punjab.
However, Mann's stand goes beyond that as it implies an acceptance of status quo on Chandigarh.
The Big Picture: 3 Reasons Behind AAP's Dilemma
The Opposition's criticism on both Chadha's appointment and Mann's stand on Chandigarh push the broader narrative that the Punjab CM is being remote-controlled from Delhi by AAP's central leadership, mainly Arvind Kejriwal and Raghav Chadha.
There is, no doubt, some truth to this. But there is a need for nuance.
For instance, it's not as if Mann is the first CM to be accused of being subservient to Delhi.
Captain Amarinder Singh may have taken independent positions such as on the SYL issue during his first term as CM (2002-2007), but in his latest term (2017-2021) he was seen as close to the Bharatiya Janata Party-led central government on several issues such as the Unlawful Activities (Prevention) Act arrests.
Parkash Singh Badal as chief minister gave up several of the issues Akali Dal had demanded in the Anandpur Sahib resolution. Several officers accused of human rights abuses, went unpunished and even got top positions during the Badal regimes.
Most recently, Charanjit Channi of the Congress was seen taking trips to Delhi to discuss with the Congress leadership on key matters, including appointments.
But despite their compromises, both Captain and Badal, even Channi could at least do posturing against the central government. In Captain's case, he could also posture against the central leadership of his own party.
But in AAP's case, there are three aspects that prevent it from such posturing and make the 'Delhi-controlled' narrative a little more pronounced – AAP's national expansion plans, Bhagwant Mann's own personality, and a misreading of its own mandate.
1. AAP's National Expansion Plans
AAP is in a peculiar position because it is neither a purely Punjab-centric party like the Shiromani Akali Dal, nor a full-fledged national party like the Congress.
The Badals could do Punjab-centric and Sikh-centric posturing because they had no desire to expand nationally. On the other hand, the Congress under Captain (between 2002-2007) could also take similar positions and yet not get labelled because at that time it had several state governments and a strong national presence.
AAP, on the other hand, is presently in power only in Delhi and Punjab and desires to expand nationally.
Being in power in Punjab may be a bit of a problem in this respect.
In Punjab, the dominant sentiment has consistently been against majoritarian nationalism and a strong centre. These are trends that are presently on the rise nationally and AAP's approach has been to remain silent on these trends to try and win over sections who may support these.
The Chandigarh dispute is an important centre-state issue. An unambiguous pro-Punjab stand would have seriously harmed AAP's expansion in Haryana.
It would also have put AAP on a clear collision course with the Centre, which the party seems keen to avoid.
The BJP, on its part, has been trying to create the impression that AAP coming to power in Punjab has emboldened pro-Khalistan forces. The idea is to present AAP as "anti-Hindu" or "anti-national mainstream" and restrict it to Punjab. The party is actively pushing this narrative in poll-bound Himachal Pradesh.
AAP seems keen to avoid that label, even if it means facing criticism in Punjab. Put simply, AAP seems to be prioritising its national expansion over the sentiments in Punjab.
Placing Chadha in a key advisory position needs to be seen as part of this process – it is to both ensure better implementation of AAP's key policies as well as prevent anything that may be embarrassing for the party nationally.
AAP wants to present Punjab as a model state but only on the parameters that it considers important, not what may matter most to the public.
2. Bhagwant Mann's Personality
One assumption that people often make regarding the arrangement in Punjab is that it is entirely due to the insistence of AAP's national leadership, with Bhagwant Mann having no agency in the matter.
Those who work closely with Mann say that he is a willing participant in the entire process.
"He genuinely feels beholden to Arvind Kejriwal. He feels he got a new purpose in life and a new identity (as a politician) due to Kejriwal. This shapes the equation between the two," said a senior AAP functionary.
Those who work closely with Mann in Punjab concur with this. One example they give of this, is a picture of Mann that went viral during the Sangrur bypoll campaign and cost AAP some votes.
During Mann and Kejriwal's roadshow in Sangrur, the Punjab CM could be seen hanging from the side of the car even as Kejriwal was standing on it and waving at the crowd. This made Mann look subservient.
"Kejriwal didn't tell Mann to go towards the side. It was entirely Mann's initiative. Sangrur is his (Mann's) home and he becomes informal there. He probably wanted to be closer to the people and was generally happy that Kejriwal was campaigning there," said a party functionary involved in the Sangrur campaign.
"Though inadvertent, it was a mistake. No doubt about that. It sent a wrong signal," the functionary admitted.
The visual played into the hands of Simranjit Singh Mann whose entire plank was of being an unapologetic Sikh leader who doesn't bend before anyone.
SS Mann defeated Bhagwant Mann's handpicked candidate by 5,822 votes, defeating AAP in the CM's home turf. Ruling parties have a close to 90 percent strike rate in Lok Sabha and Assembly bypolls in Punjab. The Sangrur loss was a huge embarrassment for AAP.
3. Misreading of the Mandate
At the root of AAP's woes in Punjab is its own fundamental misreading of the mandate they received.
By winning a massive 92 out of 117 seats in the Assembly elections, AAP seems to have become convinced that the verdict was a carte blanche from the people of Punjab and that it could govern the state just by focusing on its main priority areas of electricity, education, and health, some crackdown on corruption and publicising all these through its PR machinery.
It failed to understand that Punjab's challenges are far deeper, older, and complex. Even those in AAP who were aware of these issues, started believing that Punjab has moved beyond these concerns, not realising that unaddressed issues seldom heal.
In reality, AAP's mandate wasn't an endorsement of its politics but purely because it was seen as the lesser evil compared to the Congress, Akalis, Captain, and the BJP and because neither the farm unions nor the Panthic parties could put up an organised alternative.
It erred in believing that it could rule Punjab based on a governance model used in Delhi, which doesn't face the same economic, security or social challenges as Punjab
Nothing exemplified that incompatibility of the Delhi Model in Punjab than the manner in which AAP showcased how it had withdrawn or downgraded the security of several individuals – an act that may have led to the killing of singer Sidhu Moose Wala.
The sentiment following Moose Wala's killing may have also contributed to AAP's loss and SS Mann's revival in Sangrur.
Unfortunately, AAP continues to ignore sentiments in Punjab, with its indefensible stand on Chandigarh as well as now with Chadha's growth as a power centre.
It learnt no lessons from the Sangrur loss. Even now its leadership dismisses it as an "emotional reaction" to Moose Wala's killing. Even now AAP seems to continue prioritising its national expansion over sentiments in Punjab.
Problem is that this isn't smart politics even from a national point of view. The only state that has shown willingness to give AAP a chance at the national level in the past two general elections is Punjab, not Delhi.