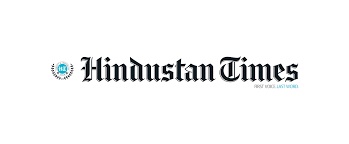 In six months as minister, Sangat Singh Gilzian pocketed around 

₹

40 crore in kickbacks for issuance of tree-cutting permits, purchases and NOCs, states FIR
In the corruption cases unearthed in the Punjab forest department under the previous Congress regime, it has emerged that while former minister Sadhu Singh Dharamsot allegedly pocketed a meagre ₹500 per axed tree as bribe, his successor Sangat Singh Gilzian reportedly made a whopping ₹6.4 crore in a single deal for the purchase of tree guards.
The revelations were made by a private contractor, Harminder Singh Hummy, who used to act as a conduit and was arrested along with the Mohali divisional forest officer (DFO) recently, according to a Punjab Vigilance Bureau (VB) official privy to the development.
Hummy disclosed in his statement recorded under the Indian Evidence Act that he had been maintaining a hand-written diary regarding bribes given to senior officers of the forests department, political leaders and their frontmen from time to time since 2017.
The investigation into the contents of the diary, which was recovered from Hummy's house, revealed the modus operandi of the culprits and led to their arrests, said the official cited above. The VB on Tuesday arrested Dharamsot for being involved in organised corruption pertaining to the issuance of permits for cutting of khair trees, transfer of officials, purchases, and issuance of NOCs. Meanwhile, Gilzian, who allegedly pocketed ₹40 crores illegally within six months as the forest minister, is on the run after the registration of the FIR.
Allegations against Gilzian
It is alleged Gilzian had arranged a meeting between Hummy and DFOs in Punjab and had directed that the purchase of tree guards for protection of plants would only be made from one Sachin Kumar. The cost of one guard was ₹2,800, out of which Gilzian's share was ₹800, Hummy's diary revealed. A total of 80,000 tree guards were bought at the time, fetching Gilzian ₹6.4 crore as kickbacks.
During Gilzian's tenure, Indian Forest Service officer Amit Chauhan was appointed as the Ropar DFO. It is alleged that under him, illegal mining was carried out over 486 acres at Jinda village within one month. Around 50-foot-deep pits were dug up and ₹40-50 crore worth of sand was mined illegally in connivance with sarpanches, one of whom was named in an FIR that was later cancelled, reads the case registered by the VB.
In another instance, Hummy had allegedly given ₹5-lakh bribe to Gilzian through one Kulwinder Singh for issuance of a permit for cutting of khair trees at Nada village in Mohali. The then minister allegedly also took bribe for issuing NOCs for farm houses and petrol pumps in forest land.
Allegations against Dharamsot
Hummy's diary further revealed that Gilzian's predecessor Dharamsot collected money through Kamaljit Singh, vernacular reporter and his media adviser, and Chamkaur Singh, a retired range officer appointed as his officer on special duty.
The contractor obtained permits for cutting around 7,000 trees, for which he paid ₹1,000 per tree. The amount included ₹500 for Dharamsot, ₹200 for the DFO and ₹100 each for the range officer, block officer and forest guard, it is alleged. During his three-year tenure, Dharamsot collected ₹1 crore in lieu of issuing such permits through his OSD, according to Hummy.
The minister allegedly also pocketed ₹10-20 lakh per transfer of a DFO, ₹5-8 lakh for ranger, ₹5 lakh for block officer and ₹2-3 lakh for forest guard through his OSD and media adviser. Just like Gilzian, he also used to get bribes from colonisers, newly installed filling stations, owners of new projects as well as hotels and restaurants for issuance of NOCs in lieu of passage on forest land.
Other modes of corruption
The VB probe revealed that during plantation drives, the contractor, without buying any plants, used to get back 80% of the money in cash after leaving the remaining 20% with the nursery. This 80% amount was shared among officials, politicians and the contractor.
Forest officials fraudulently declared old barbed wires installed in the forest area as condemned and placed orders for buying new wires at inflated prices. However, the old wires tht had to be deposited in the store were never replaced, it was alleged.
Forests officials in Mohali used to flatten the natural trajectory of hills in lieu of bribes. Some time ago, a hilly area was flattened at Nada village for construction of a paved road in connivance with forest guard Dilpreet Singh and other staffers, according to the FIR.
The FIR registered under various sections of the Prevention of Corruption Act and Section 120B (criminal conspiracy) of the Indian Penal Code named forest officers Amit Chauhan and Gurmanpreet Singh, forest guard Dilpreet Singh, Dharamsot's aides Chamkaur Singh and Kamaljit Singh and Gilzian's aides Kulwinder Singh and Sachin Kumar besides the two former ministers.
Also Read : Former Punjab Minister Sadhu Singh Dharamsot arrested on graft charges