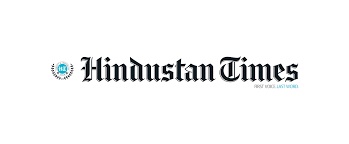 SAD told Punjab Governor that Haryana government application for allotment of land in Chandigarh by way of land swap for creation of separate Vidhan Sabha was unconstitutional
Shiromani Akali Dal (SAD) on Saturday asked Punjab Governor Banwarilal Purohit that the Haryana government's application for allotment of land in Chandigarh by way of land swap for creation of a separate Vidhan Sabha was in violation of Article 3 of the Constitution and urged him to reject it immediately.
A SAD delegation led by party president Sukhbir Singh Badal impressed on the Governor that only parliament was empowered to make laws relating to alteration of existing States and their borders. It said Haryana should accordingly be told to establish a new Vidhan Sabha if it so wished within the boundaries of Haryana.
Sukhbir, who was accompanied by Balwinder Singh Bhundur, Prof Prem Singh Chandumajra and Dr Daljit Singh Cheema, apprised the Governor that Punjab had an inalienable right over Chandigarh which had been reiterated by central governments repeatedly and also ratified by Parliament by way of the Rajiv Longowal accord.
"Haryana's move to apply for ten acres of land in the Union Territory of Chandigarh by way of a land swap is aimed at diluting Punjab's right over Chandigarh". He said the move was also counter-productive to maintenance of peace in the state.
"Punjabis are sentimentally attached to Chandigarh and will not allow any land to be given to Haryana in the state," he said.
The SAD president also apprised the Governor that since the party represented the regional aspirations of Punjabis, it would oppose the land swap deal moved by Haryana to the very last. He also apprised the Governor to recommend transfer of Chandigarh to Punjab keeping in view the sentiments of Punjabis as well as ending the injustice done to Punjab which has been denied its own capital for 55 years.