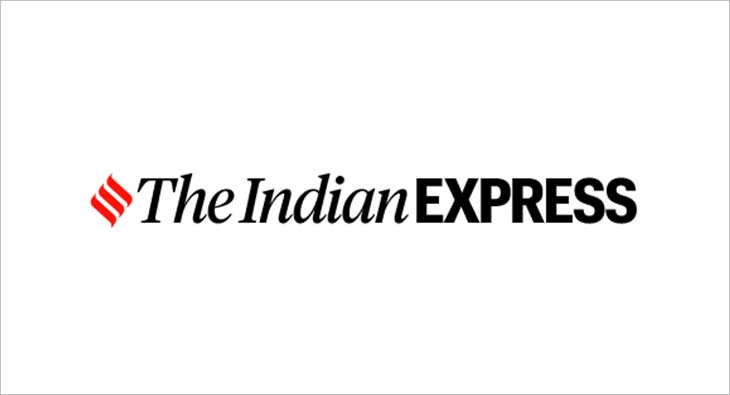 There are many stalls at the exhibition which are offering solutions related to farming, which is the main profession of people in Punjab.
The exhibition at Khalsa College Ground, Amritsar, as a part of the G20 Summit had a lot to offer its visitors, especially the farmers, on Wednesday in terms of how to reduce agro-pollution, how to increase farm production and other solutions related to farming.
The canopy of Gurdaspur-based Agro Stubble Management is made of drop ceiling tiles which are yet to be launched in the market. Made from paddy stubble, these tiles are still under testing. Company director Parminder Singh is excited to launch the product aimed at reducing stubble burning in the next six months.
Talking to The Indian Express, Parminder Singh said, "The company is to find appropriate solutions to reduce agro-pollution which is a major threat to the environment these days. In the beginning we will work on rice stubble utilisation and management, and afterwards we will work on plastic menace which is the major source of pollution nowadays and will also work to reduce the loads on dumping grounds."
There are many stalls at the exhibition which are offering solutions related to farming, which is the main profession of people in Punjab.
Bio Trend Energy (BTE) Pvt Ltd at the exhibition is trying to bring focus on biomass and waste, agro-residues like paddy straw, rice husk, sugarcane, cotton, groundnut shells, soya stalks, mustard stalk, jute, coffee, horticulture waste, etc. and forestry and bamboo residues.
BTE is working with rural youths in states of UP and MP to create viable business models in agro-residue aggregation, collection, storage, and processing.
Syngenta TechWorld is offering Quick Spray technique for farmers involving drones on rent which can cover 1 acre in just 7 minutes.
BioShakti has introduced dry anaerobic digestion technology which is particularly suited to India due to its low water requirement, zero effluent, modular structures, and minimal preprocessing of biomass. It is a concept of integrated waste management centres which also use crop residues, palm oil biomass and animal manure.
T & D Electronic Systems is displaying super seeder Precision Seed Management System. Farmers can count every single seed with this system. It monitors seed flow at sowing operation even in dust conditions, can be fitted in a tube size of 30mm & 32mm. It has display count view, bar graph view, and performance view.
NGO RoundGlass Foundation is working in the field of air, water, and soil through initiatives in reforestation, waste management, and regenerative farming. It has planted 1,038,199 native trees across 984+ villages in the state including 807 mini-forests, 363 parks, 23 fruit orchards. It has also created 137 waste management facilities. It also works in empowering women to become self-reliant through financial independence.
Mooofarm is offering idea of end-to-end ownership with advanced machine learning algorithms to select the best cattle of the lot and give the best prices to dairy farmers.
Mooofarm aims at completely negating the dependency on middle man by providing the cattle verified by expert veterinarians.
Farmers get the vaccinated cattle, top-quality breed at the right price, along with a bunch of other services such as free cattle delivery, vaccinated cattle and free doctor support.
Black Eye Technologies is offering solutions to quality irrigation and quality fertilisations. It claims to save more than 47% groundwater per hectare, save 1/3rd of the diesel usages by the farmers and increase the crop production by 25% per hectare. Its product offers SMS notifications, soil health card on the mobile app, real-time monitoring of soil health & water requirement and pump integration.
Also Read : G20 meet will prove to be a platform to boost education sector Mann
G20 meet will prove to be a platform to boost education sector: Mann