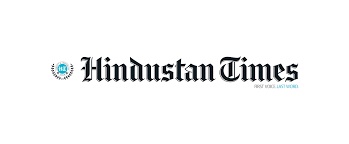 The Punjab and Haryana high court has quashed instructions issued by the governments of Punjab and Haryana on reclaiming of shamlat land in panchayats and areas under urban local bodies.
These instructions were passed by both the states following a Supreme Court judgment in April 2022 wherein the apex court had held that neither the Punjab village common lands Act, 1961 nor the consolidation of holdings Act, 1948 contemplates redistribution of land to the proprietors. "It is an irrevocable act which cannot be undone. Therefore, once land vests with the Panchayat, it can be used for common purposes of the community and will never revert back to the proprietors,'' the SC had said.
Following this, the Haryana government had issued instruction on reclamation of land on June 21, 2022 and on August 18. Punjab had issued instructions about the same on October 11, 2022. These instructions were under challenge in the 76 odd pleas before high court from two states on various counts including the one where judgment was being given effect to retrospectively.
The high court bench of justice Sureshwar Thakur and justice Kuldeep Tiwari observed that it appeared instructions were issued "in a most slipshod and perfunctory manner without any application of mind either to the judgment of the apex court or to any of the other statutes or legal principles carried in the statutory provisions". It has now spelt out on procedure to be adopted for reclamation of land. It said, the land where ownership, continued to be shown as reserved for 'common purposes' whether utilised or unutilised, would vest in the gram panchayats or the municipalities. In the case of land proposed or shown to be reserved for common purposes, but partitioned or redistributed amongst the proprietors under the consolidation scheme has never come under the gram panchayat's management and control.
It further said that the gram panchayat or the municipality would be at liberty to approach the competent court for vesting of ownership rights in them in respect of the lands where there is serious dispute as to whether the same had been reserved for common purposes and/or were never distributed/ returned amongst the proprietors through an order of a competent court.
In the case of lands which at one point of time were shown or proposed to be reserved for common purposes but have been returned/ re-distributed amongst the proprietors under the orders of the revenue court/ consolidation officer and when 'management' or 'control' of lands was never transferred to the gram panchayats under Section 23-A of the East Punjab Holdings (Consolidation and Prevention of Fragmentation) Act, 1948, such lands also cannot be automatically presumed to have vested in gram panchayats or municipalities.