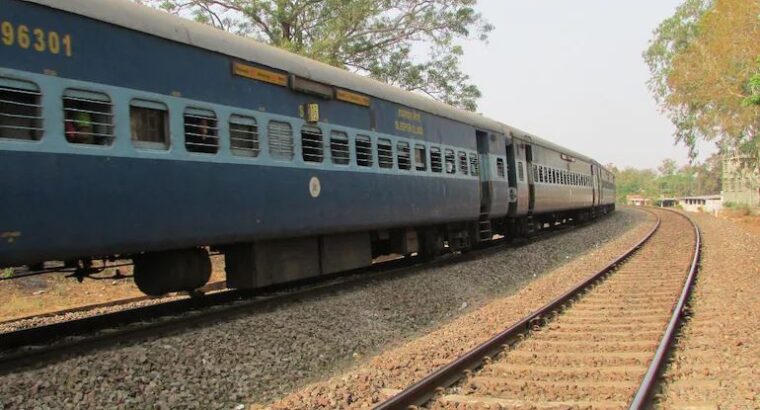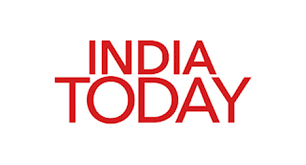 Check the full list of cancelled trains by IRCTC on August 1, 2022.
The Indian Railways have cancelled trains due to various maintenance and operational problems. The trains which are fully and partially cancelled are listed on the official website of Indian railways. Passengers can check the routes following the procedure provided on the IRCTC website.
For the past couple of days, there have been cancellations of trains because of factors like train traffic, new lines, doubling, track gauges, and related issues. The farmers 'rail roko' protest also affected 11 routes yesterday on the Ferozepur railway division.
LIST OF CANCELLED TRAINS ON AUGUST 01, 2022:
| | | |
| --- | --- | --- |
| TRAIN NO | ROUTE | STATION |
| 02569 | DARBHANGA JN (DBG) | NEW DELHI (NDLS) |
| 03311 | BARWADIH JN (BRWD) | DEHRI ON SONE (DOS) |
| 03312 | DEHRI ON SONE (DOS) | BARWADIH JN (BRWD) |
| 03341 | BARKA KANA (BRKA) | DEHRI ON SONE (DOS) |
| 03342 | DEHRI ON SONE (DOS) | BARKA KANA (BRKA) |
| 03356 | GAYA JN (GAYA) | KIUL JN (KIUL) |
| 03371 | KODERMA (KQR) | BARKA KANA (BRKA) |
| 03372 | BARKA KANA (BRKA) | KODERMA (KQR) |
| 03502 | BAIDYANATHDHAM (BDME) | JASIDIH JN. (JSME) |
| 03505 | JASIDIH JN. (JSME) | BAIDYANATHDHAM (BDME) |
| 03549 | JASIDIH JN. (JSME) | BAIDYANATHDHAM (BDME) |
| 03591 | BOKARO STEEL CITY (BKSC) | ASANSOL MAIN (ASN) |
| 03592 | ASANSOL MAIN (ASN) | BOKARO STEEL CITY (BKSC) |
| 03607 | KODERMA (KQR) | BARKA KANA (BRKA) |
| 03608 | BARKA KANA (BRKA) | KODERMA (KQR) |
| 03649 | BUXAR (BXR) | BANARAS (BSBS) |
| 03657 | JASIDIH JN. (JSME) | BAIDYANATHDHAM (BDME) |
| 03658 | BAIDYANATHDHAM (BDME) | JASIDIH JN. (JSME) |
| 04871 | MERTA CITY (MEC) | MERTA ROAD JN (MTD) |
| 04872 | MERTA ROAD JN (MTD) | MERTA CITY (MEC) |
| 05233 | BARAUNI JN (BJU) | SAMASTIPUR JN (SPJ) |
| 05235 | BARAUNI JN (BJU) | SONPUR JN (SEE) |
| 05236 | SONPUR JN (SEE) | BARAUNI JN (BJU) |
| 05288 | RAXAUL JN (RXL) | MUZAFFARPUR JN (MFP) |
| 05366 | RAMNAGAR (RMR) | MORADABAD (MB) |
| 05443 | CHHAPRA (CPR) | MAU JN (MAU) |
| 05444 | MAU JN (MAU) | CHHAPRA (CPR) |
| 06407 | ERODE JN (ED) | METUR DAM (MTDM) |
| 06408 | METUR DAM (MTDM) | ERODE JN (ED) |
| 06845 | JOLARPETTAI (JTJ) | ERODE JN (ED) |
| 06846 | ERODE JN (ED) | JOLARPETTAI (JTJ) |
| 06923 | VERKA JN (VKA) | DERABABA NANAK (DBNK) |
| 06924 | DERABABA NANAK (DBNK) | VERKA JN (VKA) |
| 07520 | SILIGURI JN (SGUJ) | MALDA COURT (MLFC) |
| 07904 | MAKUM JN (MJN) | DANGARI (DNGI) |
| 07905 | DANGARI (DNGI) | MAKUM JN (MJN) |
| 07906 | DIBRUGARH TOWN (DBRT) | LEDO (LEDO) |
| 07907 | LEDO (LEDO) | DIBRUGARH TOWN (DBRT) |
| 08267 | RAIPUR JN (R) | ITWARI (ITR) |
| 08741 | DURG (DURG) | GONDIA JN (G) |
| 08742 | GONDIA JN (G) | DURG (DURG) |
| 08743 | GONDIA JN (G) | ITWARI (ITR) |
| 08744 | ITWARI (ITR) | GONDIA JN (G) |
| 09108 | EKTA NAGAR (EKNR) | PRATAPNAGAR (PRTN) |
| 09109 | PRATAPNAGAR (PRTN) | EKTA NAGAR (EKNR) |
| 09110 | EKTA NAGAR (EKNR) | PRATAPNAGAR (PRTN) |
| 09113 | PRATAPNAGAR (PRTN) | EKTA NAGAR (EKNR) |
| 09396 | GODHRA JN (GDA) | ANAND JN (ANND) |
| 09483 | MAHESANA JN (MSH) | NARAYANPUR TATWARA (PTN) |
| 10101 | RATNAGIRI (RN) | MADGAON (MAO) |
| 10102 | MADGAON (MAO) | RATNAGIRI (RN) |
| 11027 | DADAR (DR) | PANDHARPUR (PVR) |
| 11028 | PANDHARPUR (PVR) | DADAR (DR) |
| 11421 | PUNE JN (PUNE) | SOLAPUR JN (SUR) |
| 11422 | SOLAPUR JN (SUR) | PUNE JN (PUNE) |
| 11754 | REWA (REWA) | ITWARI (ITR) |
| 12169 | PUNE JN (PUNE) | SOLAPUR JN (SUR) |
| 12170 | SOLAPUR JN (SUR) | PUNE JN (PUNE) |
| 12410 | HAZRAT NIZAMUDDIN JN (NZM) | RAIGARH (RIG) |
| 12771 | SECUNDERABAD JN (SC) | RAIPUR JN (R) |
| 12808 | HAZRAT NIZAMUDDIN JN (NZM) | VISAKHAPATNAM (VSKP) |
| 12855 | BILASPUR JN. (BSP) | ITWARI (ITR) |
| 14235 | VARANASI (BSB) | BAREILLY(NR) (BE) |
| 14236 | BAREILLY(NR) (BE) | VARANASI (BSB) |
| 15053 | CHHAPRA (CPR) | LUCKNOW (LJN) |
| 15054 | LUCKNOW (LJN) | CHHAPRA (CPR) |
| 15083 | CHHAPRA (CPR) | FARRUKHABAD (FBD) |
| 15084 | FARRUKHABAD (FBD) | CHHAPRA (CPR) |
| 15777 | NEW JALPAIGURI (NJP) | ALIPUR DUAR JN (APDJ) |
| 15778 | ALIPUR DUAR JN (APDJ) | NEW JALPAIGURI (NJP) |
| 17267 | KAKINADA PORT (COA) | VISAKHAPATNAM (VSKP) |
| 17268 | VISAKHAPATNAM (VSKP) | KAKINADA PORT (COA) |
| 18029 | LOKMANYATILAK (LTT) | SHALIMAR (SHM) |
| 18030 | SHALIMAR (SHM) | LOKMANYATILAK (LTT) |
| 18109 | TATANAGAR JN (TATA) | ITWARI (ITR) |
| 18238 | AMRITSAR JN (ASR) | BILASPUR JN. (BSP) |
| 18239 | GEVRA-ROAD (GAD) | ITWARI (ITR) |
| 18240 | ITWARI (ITR) | BILASPUR JN. (BSP) |
| 19573 | OKHA (OKHA) | JAIPUR (JP) |
| 20843 | BILASPUR JN. (BSP) | BHAGAT KI KOTHI (BGKT) |
| 22940 | BILASPUR JN. (BSP) | HAPA (HAPA) |
| 22959 | VADODARA JN (BRC) | JAMNAGAR (JAM) |
| 22960 | JAMNAGAR (JAM) | VADODARA JN (BRC) |
| 31411 | SEALDAH (SDAH) | NAIHATI JN (NH) |
| 31414 | NAIHATI JN (NH) | SEALDAH (SDAH) |
| 31423 | SEALDAH (SDAH) | NAIHATI JN (NH) |
| 31432 | NAIHATI JN (NH) | SEALDAH (SDAH) |
| 31617 | SEALDAH (SDAH) | RANAGHAT JN (RHA) |
| 31622 | RANAGHAT JN (RHA) | SEALDAH (SDAH) |
| 31711 | NAIHATI JN (NH) | RANAGHAT JN (RHA) |
| 31712 | RANAGHAT JN (RHA) | NAIHATI JN (NH) |
| 37247 | HOWRAH JN (HWH) | BANDEL JN (BDC) |
| 37256 | BANDEL JN (BDC) | HOWRAH JN (HWH) |
| 37305 | HOWRAH JN (HWH) | SINGUR (SIU) |
| 37306 | SINGUR (SIU) | HOWRAH JN (HWH) |
| 37307 | HOWRAH JN (HWH) | HARIPAL (HPL) |
| 37308 | HARIPAL (HPL) | HOWRAH JN (HWH) |
| 37319 | HOWRAH JN (HWH) | TARAKESWAR (TAK) |
| 37327 | HOWRAH JN (HWH) | TARAKESWAR (TAK) |
| 37330 | TARAKESWAR (TAK) | HOWRAH JN (HWH) |
| 37338 | TARAKESWAR (TAK) | HOWRAH JN (HWH) |
| 37343 | HOWRAH JN (HWH) | TARAKESWAR (TAK) |
| 37348 | TARAKESWAR (TAK) | HOWRAH JN (HWH) |
| 37411 | SEORAPHULI (SHE) | TARAKESWAR (TAK) |
| 37412 | TARAKESWAR (TAK) | SEORAPHULI (SHE) |
| 37415 | SEORAPHULI (SHE) | TARAKESWAR (TAK) |
| 37416 | TARAKESWAR (TAK) | SEORAPHULI (SHE) |
| 37611 | HOWRAH JN (HWH) | PUNDOOAH (PDA) |
| 37614 | PUNDOOAH (PDA) | HOWRAH JN (HWH) |
| 37731 | BANDEL JN (BDC) | MEMARI (MYM) |
| 37746 | KATWA JN. (KWAE) | BANDEL JN (BDC) |
| 37785 | BANDEL JN (BDC) | BARDDHAMAN (BWN) |
| 37786 | BARDDHAMAN (BWN) | BANDEL JN (BDC) |
| 37829 | HOWRAH JN (HWH) | BARDDHAMAN (BWN) |
| 37834 | BARDDHAMAN (BWN) | HOWRAH JN (HWH) |
| 37836 | BARDDHAMAN (BWN) | HOWRAH JN (HWH) |
| 52544 | DARJEELING (DJ) | DARJEELING (DJ) |
| 52590 | DARJEELING (DJ) | DARJEELING (DJ) |
| 52591 | DARJEELING (DJ) | DARJEELING (DJ) |
| 52594 | DARJEELING (DJ) | DARJEELING (DJ) |