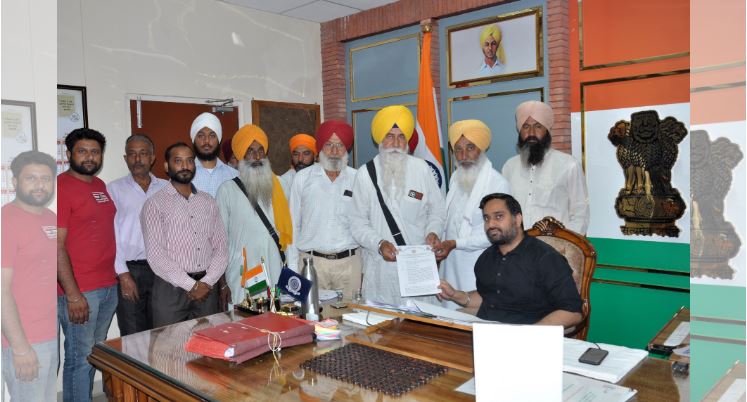 With the administration failing to conduct demarcation of a wall of a religious Dera in the prohibited area around the ammunition depot at Beas, activist Baldev Singh Sirsa submitted a memorandum to the Deputy Commissioner, Amritsar, about the illegal structures being erected by the dera management while violating the High Court orders.
A delegation of the Lok Bhalai Insaf Welfare Society led by Baldev Singh Sirsa and Naseeb Singh wrote a letter to the Home Minister, the Defence Minister and the President demanding action against the DSP, Baba Bakala, and Naib Tehsildar Wazir Bhullar and head of a religious dera and their followers who did not allow the Deputy Commissioner to conduct the demarcation of land. The leaders claimed that it is contempt of the Punjab and Haryana High Court.
Instead of performing their duty, local police and revenue officials supported the Dera management and the government should take action against all of them.
Baldev Singh alleged the dera at Beas has violated the law by erecting high walls and buildings within 1000 m of the ammunition depot in India. "As a result, the Union of India, through its Advocate General, had filed a writ petition in the High Court, demanding to remove the construction within 1000 m of the ammunition depot in view of the security of the depot. Due to which the dera was in a state of panic that if on June 11 the Deputy Commissioner, Amritsar, demolish the fence by demarking it, it would bring disgrace to the dera," said Sirsa.