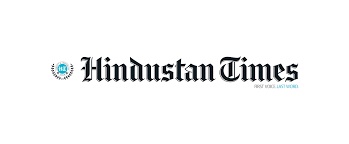 The Punjab government employees held a protest against AAP government on Thursday to show their dissatisfaction with its notification for restoration of the old pension scheme
Punjab government employees held a protest against the Aam Aadmi Party (AAP) government on Thursday in Chandigarh to show their dissatisfaction with its notification for restoration of the old pension scheme (OPS).
At a rally held by the Sanjha Mulajam Manch Punjab and UT at Sector 17 here, the protesting employees tore the copies of the government notification. The AAP government, which first declared its intention to revert to the OPS in September with an eye on the Gujarat assembly polls, issued a brief notification on November 18 for its implementation. There were no details of the scheme and standard operating procedures, which has led to protests by the employee unions.
Sukhchain Singh Khehra, president of Punjab Civil Secretariat Employees' Union, said the government notification is not appropriate and nothing more than a mere written assurance. "The AAP government has issued the notification without amending the Civil Services Rules and mentioning the detailed pension policy. Also, no date has been given in the letter from which the old pension scheme is going to be implemented," he said, while addressing the gathering.
A Sanjha Mulajam Manch spokesperson said the government should complete the necessary amendments regarding the restoration of old pension before the Gujarat elections and issue a notification in accordance with the rules, which can benefit the employees recruited after 2004.
The Atal Bihari Vajpayee-led National Democratic Alliance (NDA) government had introduced the New Pension Scheme (NPS) in 2003 and nudged the states to adopt it to reduce their pension liabilities. The Punjab government had opted for the NPS in 2004. The return to the old pension scheme has been a long-standing demand of government employees. Ahead of the 2017 assembly elections, the AAP first promised to do away with the NPS, essentially a contribution-based plan, and reintroduce the old pension scheme. The party reiterated it before the recent polls.
The morcha also demanded that the licence fee of houses of the Punjab government should be recovered as per the fixed rates prescribed by the UT, government of Haryana or the central government instead of 5% and the letter issued on January 15, 2015, should be withdrawn.