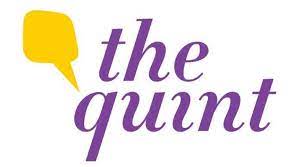 Mann's request comes days after Sidhu Moose Wala's murder on the alleged directions of Canadian gangster Goldy Brar.
Punjab Chief Minister Bhagwant Mann on Friday, 10 June, requested support from the Canadian government "for nabbing gangsters operating from Canadian soil."
The Punjab CM's request comes days after singer and Congress leader Sidhu Moose Wala's murder on the alleged directions of Canadian gangster Goldy Brar.
A press release on Mann's meeting with Canadian High Commissioner Cameron Mackay said: "The Chief Minister expressed concern over the mushrooming up of gangs and gangsters in both the countries. Bhagwant Mann informed the Canadian High Commissioner that gangsters operating from Canadian soil are disturbing hard earned peace of state."
However, the press release did not mention if the Moose Wala case was specifically addressed.
Advocating a harsh, punitive action against gangsters, Mann said that they should be punished under severest of severe provisions of law so that it acts as deterrent for others.
The press release further added that the CM while "batting for joint Police operation between Canada and Punjab" added that it is the only way to free both Canada and Punjab from gangsters.
"The Chief Minister asked the Canadian High Commissioner to explore the feasibility of having a direct tie up between Punjab and Canada Police so that gangsters can be put behind the bars," the press release added.
Mann also expressed hope that the Canada and Punjab will "script a new success story with this robust cooperation" and tweeted pictures from the meeting, mentioning that the envoy assured him of a "solution."
Interpol, on 9 June, issued a Red Corner Notice (RCN) against Brar after the Punjab Police sought an RCN for Brar who had claimed responsibility for the murder.
However, the Central Bureau of Investigation (CBI), on Wednesday, 8 June, revealed that the Punjab Police sought an RCN against Brar on 30 May, a day after Moose Wala was shot dead, and not on 19 May as claimed by the Punjab government
Brar aka Satinder Singh is a close associate of gangster Lawrence Bishnoi, who is currently lodged in Delhi's Tihar jail.
Brar Takes Responsibility for the Moose Wala Murder
Two Facebook posts were also doing the rounds in which Bishnoi and Brar claimed to have taken responsibility for the singer-politician's death.
"I, along with my brother Goldy Brar, take responsibility of killing Sidhu Moose Wala. People may say whatever they want to, but we have avenged the death of our brother Vicky Middukhera. Sidhu Moose Wala had helped to get him killed," one of the posts read.
"I had called him from Jaipur and told him that what he did was wrong. He told me he didn't care for anyone and he challenged me saying that he too kept his weapon loaded. So now we have avenged our brother's death. But this is just the beginning. Whoever was involved in the killing of our brother, they should be alert," the Facebook post added.
Meanwhile, the Punjab Police on 7 June arrested at least eight people for providing logistic support, conducting recce and harbouring the shooters who killed Moose Wala.
Also Read : Punjab cops red faced as CBI counters claim on RCN for Goldy Brar