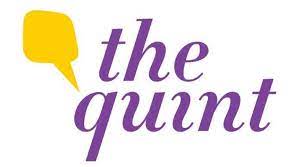 A Red Corner Notice is issued to seek the arrest of a wanted person with the intention of extraditing them.
he Punjab Police has sought a Red Corner Notice (RCN) against Canada-based gangster Goldy Brar, who had claimed responsibility for the murder of Punjabi singer Sidhu Moose Wala. Brar aka Satinder Singh is a close associate of gangster Lawrence Bishnoi, who is currently lodged in Delhi's Tihar jail.
An RCN is issued to seek the arrest of a wanted person with the intention of extraditing them.
As per the State Information & Public Relations Department, the police had on 19 May, ten days before murder of Moose Wala, already sent a proposal to the Central Bureau of Investigation (CBI) to issue RCN notice against Brar.
The police had also confirmed that Bishnoi and members of his gang, including Brar, had devised a conspiracy to kill Moose Wala. However, officials added that Bishnoi refused to disclose the names of his associates – the 'real conspirators' – behind the killing.
The police also sought the issuance of RCN notice on 5 May against gangster-turned-terrorist Harwinder Singh Sandhu alias Rinda of village Rattoke, Tarn Taran district.
Claimed Responsibility for Murder via Facebook
Two Facebook posts were also doing the rounds in which Bishnoi and Brar claimed to have taken responsibility for the singer-politician's death.
"I, along with my brother Goldy Brar, take responsibility of killing Sidhu Moose Wala. People may say whatever they want to, but we have avenged the death of our brother Vicky Middukhera. Sidhu Moose Wala had helped to get him killed," one of the posts read.
"I had called him from Jaipur and told him that what he did was wrong. He told me he didn't care for anyone and he challenged me saying that he too kept his weapon loaded. So now we have avenged our brother's death. But this is just the beginning. Whoever was involved in the killing of our brother, they should be alert," the Facebook post added.
Meanwhile, the Punjab Police on 7 June arrested at least eight people for providing logistic support, conducting recce and harbouring the shooters who killed Moose Wala.