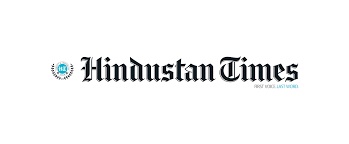 Krsnaa Diagnostics pushing for long-term contract in Punjab Aam Aadmi Clinics, civil surgeons told to make arrangements for test facilities
Sangrur : A private firm roped in to provide clinical lab diagnostic services at the Punjab government's flagship Aam Aadmi Clinics has backed out, demanding a long-term contract, according to state health officials.
Director (projects) of the Punjab Health Systems Corporation (PHSC) RS Bal has written a letter (a copy with HT) to the director, health services, and asked him to instruct civil surgeons to make own arrangements for test facilities.
The firm, Krsnaa Diagnostics, in a letter dated February 16 to director (projects), PHSC, said it will stop their services at 100 Aam Aadmi Clinics from March 1.
The move is set to hit patients hard as they will have to wait for diagnostic tests.
PHSC managing director Pradeep Aggarwal said the Krsnaa Diagnostics was providing services as per the 2020-21 tender on a temporary basis. "Now, they demanded long-term orders to continue these services at 100 AACs," Aggarwal said.
The state government is already providing diagnostic services at 404 Aam Aadmi Clinics opened on January 26. "The government has decided to float tenders to engage service provider for already functioning 504 clinics and 154 other clinics to be opened soon. The government would provide diagnostic services in 100 clinics in the same manner as it is providing in 404 centres till new service provider is engaged," said Aggarwal.
The lab diagnostic services are already in doldrums at other 404 clinics opened on January 26 this year as the health department is yet to finalise the modalities for carrying out clinical tests.
The tests are being conducted at nearby and already functioning health institutes, including district hospitals and sub-divisional hospitals.
"Though the PHSC is trying that Krsnaa Diagnostics continues to provide services till an alternative arrangement, you are requested to give instructions to the civil surgeons to immediately make arrangements for collecting samples and process the same at the nearest government lab. This may be treated as most urgent," reads the letter by PHSC director (projects).
A senior health official said: "We received directions on Wednesday evening. The samples collected in the day were sent to the Krsnaa lab. We don't know if they will process the samples or not."
Confirming the development, director health services Dr Ranjeet Singh said: "The firm had laid down some conditions which were not acceptable. They have stopped the services at Aam Aadmi Clinics. Now, we will manage with our own machinery."