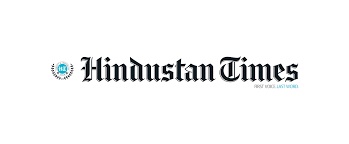 A Punjab and Haryana high court bench on Friday recused from hearing a plea involving Punjab cabinet minister, Aman Arora.
The high court bench of justice Raj Mohan Singh referred the matter to chief justice to list it before some other bench.
The plea was from one Rajinder Deepa, an Shiromani Akali Dal leader, who on January 30, had approached high court seeking transfer of a criminal complaint case from Punjab to Haryana. Deepa had contested assembly election against Arora in 2007, which as per plea is the genesis of their dispute as Arora felt that "he lost" due to Deepa.
The criminal complaint case with allegations of house trespass, voluntary causing hurt and rioting etc was filed on January 8, 2009 and as per plea is pending before a court in Sunam. In high court besides the minister, there are nine others, who have been made parties by Deepa.
The plea claims supporters of the minister are making claims in open public that they have "managed acquittal" due to the minister's "influence" in Punjab. The trial is at culminating stage as charges have already been framed.
The plea claims spouse of the judicial officer, dealing with the case works at PSPCL. Given Arora's position, it is "very easy to impact the outcome of the matter". The plea also claimed during a hearing, the judicial officer "tried to placate the complainant and sought to ask him to enter into a compromise", the plea claims further adding that during hearing the minister tried to take over the proceedings. It was these specific allegations, the court had referred to in the order passed on February 1, when notice of motion was issued.
The plea also mentioned the trial court proceedings of criminal complaint were challenged in high court in 2013 by one of the complainant. However, in 2020, the high court dismissed the plea seeking quashing of the complaint and summoning order of Arora and others in the case. In March, the minister had responded stating that allegations were false and further termed them "politically motivated". He had also submitted that the petitioner had tried to "undermine the dignity of the court".