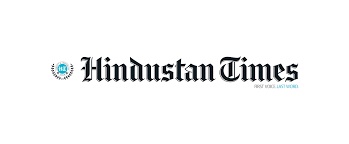 Scores of buses and tractors ferrying farmers from across the state reached Mohali, which choked traffic for over three hours, inconveniencing commuters.
Major traffic snarls were seen in Mohali after around 20,000 farmers, owing allegiance to 32 unions, marched from Gurdwara Amb Sahib in Mohali towards the Punjab Raj Bhawan in Chandigarh to submit their memorandum of demands on Saturday.
Scores of buses and tractors ferrying farmers from across the state reached the city, which choked traffic for over three hours, inconveniencing commuters.
The protesters' vehicles were parked along busy roads and on the open site opposite Gurdwara Amb Sahib in Phase 8, where the farmers initially gathered to stage their protest. Consequently, the roads around Gurdwara Amb Sahib, including those leading towards Sectors 50, 51, 62, 63, 43, 44 and Sohana, were completely choked with vehicles. Cops remained on their toes to manage the traffic chaos.
The march that started from Gurdwara Amb Sahib around 2.30 pm, passed through the Phase 7 traffic lights and Machhiwara Chowk in Mohali.
The farmers were eventually stopped at the Sector 51/52 light point on the Chandigarh border and only their representatives were taken to meet governor Banwarilal Purohit.
Chandigarh additional deputy commissioner Gurjeet Singh Sandhu and Mohali deputy superintendent of police (DSP) HS Bal took 24 farm leaders, representing different farm unions, to the Punjab Raj Bhawan in a Chandigarh Transport Undertaking (CTU) bus.
The farmers demanded minimum support price (MSP) for crops, compensation for damaged crops, punishment to the Lakhimpur Kheri incident accused, withdrawal of cases against farmers for stubble burning, release of protesters jailed during the Delhi protest, and resolution of other long-pending issues.
Meanwhile, security was beefed up in Mohali and Chandigarh in view of the second anniversary of the farm agitation against the Centre and farmers' plan to march towards the Raj Bhawan in Chandigarh.
Mohali senior superintendent of police (SSP) Sandeep Garg said around 1,400 cops, including senior police officers, were deputed to ensure law and order in Mohali. In Chandigarh, the traffic police sealed the Union territory's borders with Punjab to prevent any law and order problem.
Besides sealing the borders, the road from the Sector 51/52 light point to Mataur barrier that connects to the Himalaya Marg in Chandigarh was closed and traffic was diverted.
Traffic chaos was also witnessed in Panchkula. Assistant commissioner of police (ACP, traffic) Mamta Sauda said that the movement of traffic remained slow for around one-and-a-half hour, though the police tried to divert the vehicles.
The farmers started gathering at Yavnika Garden at around 10 am, and slowly started marching towards the Housing Board Chowk, where they were stopped by the police at around 12.30 pm. Barricading was done to stop the protesters.
The protest continued for three to four hours, during which traffic was diverted. Major traffic congestion was seen at Singh Dwar and near the cantonment.
Also Read : SKM submits Mem to Punjab Governor seeks legal guarantee for MSP
SKM submits memo to Punjab Governor, seeks legal guarantee for MSP