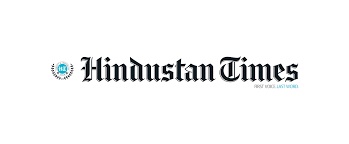 Narco-terrorism is fast spreading its tentacles in the border state that is battling a deep-rooted nexus between arms suppliers, separatist elements, drug smugglers and local dealers selling the drug to fund terror-related operations. Whether it's drones dropping contraband from Pakistan or international suppliers targeting Punjab as a potential market, the only way to fight the drug problem is unitedly by decreasing the demand and choking hard on the supply.
Wiping out the drug problem was the main poll promise of Aam Aadmi Party chief Arvind Kejriwal before the AAP swept the elections in Punjab a year ago. As the Bhagwant Mann government gears up to celebrate its first anniversary at the helm, it not only finds itself in confrontation with governor Banwarilal Purohit over its dealing with the border state's drug problem but also struggles to put in place an effective mechanism to check the supply and break the smuggling network.
The government's intent to rein in the problem is evident as the number of drug seizures and smugglers arrested in 2022 are at an all-time high though easy availability and a well-entrenched supply chain, particularly through drones from across the border, are proving to be challenges in the war against drugs.
Punjab Police data shows that 9,971 cases were registered in 2021 under the Narcotic Drugs and Psychotropic Substances (NDPS) Act, while there was a 25% surge with 12,421 NDPS cases last year. The number of accused arrested under the NDPS Act also saw a 29% increase in 2022 with 18,282 arrests as against 14,169 in 2021. Of the arrested, 1,540 accused were caught with drugs in commercial quantities.
The recovery of heroin witnessed a jump of 14% with 647 kg of the contraband recovered in 2022 as compared to 568 kg in 2021.
Record 33 FIRS in a day
Punjab Police chief Gaurav Yadav has nominated inspector general of police (headquarters) Dr Sukhchain Singh Gill to brief the press on the drug recoveries and arrests made every Monday. "Under the special drive to arrest proclaimed offenders (POs) in NDPS cases, which started on July 5, 2022, Punjab Police have arrested 683 accused in six months," Gill said, adding that the brief to district police chiefs and commissioners is clear, break drug cartels and prioritise recovery of contraband. "The aim is to arrest the big fish, those who deal in the commercial supply of narcotics," the IG added.
Over the past week, 294 drug smugglers have been arrested following the registration of 231 cases, which comes to a record 33 FIRs a day.
The police have identified hotspots where the drug problem is grave and launched new cordon and search operations (CASO).
Drone drops and terror nexus
The Punjab Police chief said in 2022, there has been a three-fold increase in drone spotting on the state's border with Pakistan as compared to the previous year. A police intelligence report found more than 240 drones from Pakistan made sorties to drop drugs and ammunition last year.
Such is the nexus between the arms suppliers, separatist elements and smugglers abroad that whenever they pump in ammunition into India through drones, they send heroin along, too. The receiver earns money by selling the drug in the local market.
"Investigation has found that the money collected by selling the drug consignment is used to fund terror-related operations," Gill said.
In a number of cases, it has emerged that the drug network is being controlled and run by jailed gangsters.
The Border Security Force has come up with an anti-drone technology, prepared by the Defence Research and Development Organisation (DRDO), to shoot down drones spotted along the border. More than 15 drones have been shot down by the BSF in past three months.
From being a traditional smuggling route, Punjab has become a consumption hub for synthetic drugs, such as heroin, and there is no dearth of supply.
The police have recovered 147.5-kg heroin from seaports of Gujarat and Maharashtra that was meant to be supplied to Punjab over the past year.
Investigation has found instances when drugs pushed from Punjab's borders first reach suppliers in the national capital and are again sent back for consumption in the state.

The National Crime Records Bureau report of 2021 put Punjab third in the list of drug-related crimes after Uttar Pradesh and Maharashtra. (HT)
Well-entrenched drug cartels
The National Crime Records Bureau report of 2021 put Punjab third in the list of drug-related crimes after Uttar Pradesh and Maharashtra.
The recent arrests by the Narcotics Control Bureau (NCB) in a case registered in December last year in which 16 members of an international drug syndicate, including Ludhiana-based businessman Akshay Chhabra, were caught has brought forth startling revelations. The NCB probe found Pakistan-based masterminds, Afghan drug manufacturers, local smugglers, gangsters and white-collar criminals are all part of the drug cartels in Punjab.
In the latest case, the agency found that the network that ran heroin-processing units in Ludhiana and Muzaffarnagar, Uttar Pradesh, with the help of Afghan nationals had sourced and processed 1,500kg of heroin for locals.
The probe, according to NCB officials, found drugs were being smuggled in through both land (Attari border) and sea routes (ports).
Chhabra, who earlier worked under a drug dealer, took charge of the group after his murder. The group included gangsters who were in touch with syndicate members while lodged in Punjab jails. Chhabra's accomplice Sandeep Singh is an aide of gangster Jaggu Bhagwanpuria, who was allegedly involved in Punjabi singer Sidhu Moosewala's murder.
Till 2019, Chhabra owned a dhaba but managed to acquire properties and make big investment in Punjab's liquor trade in four years, laundering money through shell companies set up with co-accused Subhash Goyal and others.
It is alleged that night clubs, restaurants, liquor vends, rice mill and ghee trade were being used as fronts. Some transactions related to the United Arab Emirates (UAE) were also detected. The NCB identified 30 immovable assets, froze 60 bank accounts and seized 34kg of heroin in searches after his arrest. Three Afghan nationals were also found involved in the racket.
The scale of the drug problem is such that the NCB, which is under the Union ministry of home affairs, is opening a regional office in Amritsar. Punjab is the first state where drug-related cases are being pursued by the zonal division in Chandigarh and the regional office in the border town.
Well begun half done
During his second tenure as chief minister, Captain Amarinder Singh, who had also pledged to break Punjab's drug racket in four weeks in 2017, started out well by ordering a crackdown on smugglers. He even constituted the special task force (STF) against drugs headed by a tough IPS officer, Harpreet Singh Sidhu. However, eventually the STF got entangled in a turf war of the police and lost direction.
In the past five years, the STF has seen five chiefs and the strength of officers has come down drastically.