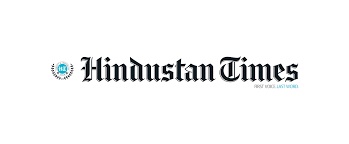 Anyone supplying drugs in Punjab in commercial quantity is a big fish. We have been acting against all those with links to this trade, Punjab DGP Gaurav Yadav said
Q: The drug issue is back at the centrestage of Punjab politics again.
I won't go into the political reasons but it is certain that Punjab Police's crackdown on drug smugglers and traffickers has been successful like never before. The chief minister has given us a free hand. His instructions are clear that there shouldn't be any laxity. It's just a start for us. The record number of seizures in six months reflects our honest intent.
Every government claims to launch a crackdown on drugs when it comes to power. How is your strategy different?
We are not only trying to break the supply chain but are also going to backward linkages of the smugglers. The focus is on the big fish. Our numbers show the police have done very well in arresting big names in the trade. Our strategy is to end all layers of this trade. Going soft on one won't yield the desired result. Changes are being effected in the law for stringent action against suppliers.
Who are the big fish?
Anyone supplying drugs in Punjab in commercial quantity is a big fish. We have been acting against all those with links to this trade.
Many drug smugglers go scot-free after getting relief from court. Who is responsible?
We have started fixing responsibility. My written instructions are that if any accused with link to a drug case gets bail by default, the station house officer (SHO) concerned will be placed under suspension and an explanation will be sought from the DSP concerned. We are empowering SHOs to attach the properties of drug smugglers.
The STF against drugs is seen as an inert wing now. Any plans to revive it?
The STF can't be seen as a wing of the police working in isolation. There could have been some issues in the past. A few days ago, I gave them 100-plus personnel and a few new assignments. You will see STF monitoring big probes and they will also co-ordinate with district police teams.
Can drugs be wiped out from Punjab in a specific time-frame?
Everything is possible if the intention is clear. The problem with our state is that apart from becoming a market for drugs, narco-terrorism is also spreading its tentacles. The supply of heroin from drones from Pakistan has increased. Similarly, big international suppliers see the state as a potential market and try new ways to pump in narcotics in the state. It's a demand and supply game. We have to decrease the demand and we have been able to do it successfully over the past few months. For fighting narco-terrorism, we are getting support from the BSF and the other central agencies. We need to rehabilitate addicts and crack down hard on supply.